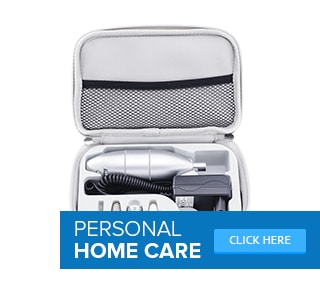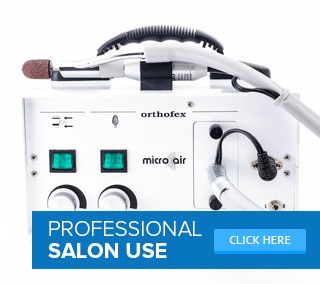 Why Simply Billie!
Simply Billie provides easy to use, effective, and affordable manicure / pedicure products to both the professional beauty therapist and the individual consumer. We specialise in providing new innovative electric pedicure machines that can be easily used by both professionals in the salon or the casual user at home.
Europe has been using this equipment to provide professional manicure and pedicure services for many years, and we are the first to introduce these kinds of products to Australia.
Our  machines are electrical devices equipped with a mechanical rotating burr that gently file away tough skin. The primary use of these professional machines is in the treatment of thick calluses on heels, gross plantar calluses, corns, and rough and cracked skin.
These revolutionary machines will not only reduce your labour costs but your customers will experience the most amazing pedicure they have ever had. You can throw out your old traditional foot files that are very labour intensive and less effective as they only remove a small percentage of dry skin leaving the customer with a less than satisfactory result.
So, what are the exact benefits of the Simply Billie Pedicure Machine?
Provides an amazing professional finish.
Fast! You can attend more customers at the same time, meaning more clients daily meaning more revenue.
Less invasive and more comfortable for the customer.
More hygienic than the old-fashioned filing methods.
It's a cleaner process – the machine collects dust particles.
Minimal physical strain for the therapist.
The wide variety of Drill Bits make it more accurate and easy to control for multiple treatments.
The Professional Pedicure Machine is a MUST HAVE tool for every beauty professional who wants to:
Provide their clients with the safest, most hygienic and up to date method of giving a pedicure.
Have a competitive advantage over other salons using the traditional hand file method.
Increase productivity, efficiency, and revenue.
Increase customer satisfaction by giving them the 'Simply Billie' that they deserve!
Don't wait any longer, order your machine NOW, and use what salons all over Europe are using.
GET PROFESSIONAL WITH YOUR PEDICURES TODAY!